About restaurant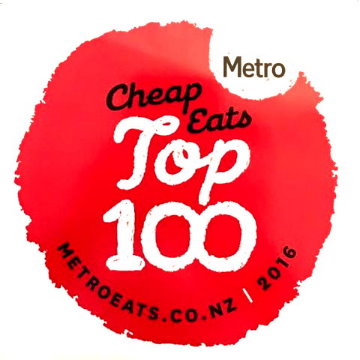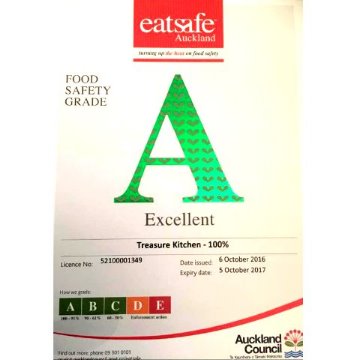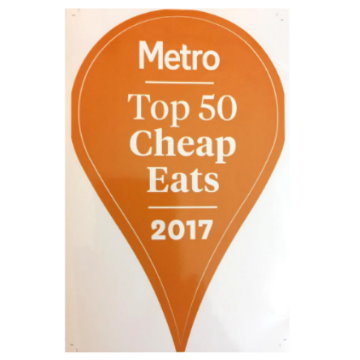 Known infamously as the 'STREET FOOD PARADISE', you will find delicious food in almost every corner of Malaysia, from main roads to Side Street and alleyways.
Malaysians have learnt to appreciate street food and its culture from young. Even those who have migrated to other countries will continue to crave for authentic Malaysian cuisine.
Malaysia played an essential role in the passages of Maritime trade, which saw traders from the Middle East bring spices into the region, Portuguese, Dutch and English traders bringing in other vital staples like peanuts and pineapples, and the Chinese and Indian workers who settled down with the local population.
This unique history saw the development of a complex culinary culture which saw the marriage of a few different cuisines. These unique flavors cannot be easily replicated without genuinely understanding the complexity of Malaysian culture.
In 2016, Treasure Kitchen was birthed when Sam and Jennie decided to bring a piece of this paradise to West Auckland. As one customer put it, Treasure Kitchen was a much needed 'Treasure' to liven up the streets of Sleepy Henderson.
Whether you are a Malaysian, a local or a tourist, everyone can enjoy a delightful meal whenever they visit Treasure Kitchen, which boasts over 60 dishes on her menu. Treasure Kitchen has become a favorite hangout for many foodies who travel the distance just for the taste of home.
Treasure Kitchen has since ventured outside West Auckland into Otahuhu, bringing the most beloved taste of Malaysian delights into the heart of Auckland with a brand new outlet that offers more seating and refined menu.
So what are you waiting for? Visit Treasure Kitchen today to enjoy top-notched Malaysian cuisine prepared by the owner and Chef Sam. Whether it is Beef Rendang with Nasi Lemak, Hainanese Chicken Rice or even Curry Laksa, Treasure Kitchen welcomes you to come and feast with us.
被称为"街头饮食天堂"而闻名,从主要街道到小巷、或胡同里,您几乎可以在马来西亚的每个角落找到美味可口的"街头饮食"。身为马来西亚人,从小便懂得欣赏街头饮食与其文化,甚至那些迁移到其他国家生活的也会喜欢如此正宗的马来西亚佳肴。
2016年,店主Sam and Jennie决定将马来西亚美味的"街头饮食"带到西奥克兰。 因此,聚宝马来西亚饭店应运而生。 曾有一位客户说,在亨德森街头非常需要一个像聚宝这样的'宝藏'使它活跃起来。
无论您是马来西亚人,当地人还是旅游者,每个人到聚宝来一趟都可以享用到他们所喜欢的佳肴。 在聚宝,菜单上提供超过60种美味的"街头饮食",很快便成为众多人最受欢迎的饭店。有些人坚持他们最喜爱的菜肴,有些人可能会接近品尝整个菜单!
此后,聚宝马来西亚餐厅(Treasure Kitchen)冒险步出西奥克兰进入奥塔呼呼(Otahuhu),通过全新的店铺提供更多座位和精致的菜单,将马来西亚最受欢迎的美食带到奥克兰中心地区。
今天就到聚宝马来西亚餐厅,享用由我们马来西亚主厨兼店主精心为您准备的优质食品,你还在等什么呢?
Testimonials
Jess

It was quite late on a Friday night and I felt like having something nice other than pizza delivered then I found menulog. Easy to use and I loved it. I was a little nervous about ordering from a food site I didn't know about and also the opening times on the restaurants site and the opening times on menulog were a little off, but I gave it a chance and I'm glad I did ! Was great ! Highly recommend easily and will now use it more often as ubereats are a little tough in my area to get delivered.
Maria

The food was so delicious, and it came faster than the estimated time. I was hoping to have it again tonight. But apparently it's closed.
Ada

The hainanese chicken rice wasn't good. but the chicken laksa is ok. Average food quality. the hardest thing is to find a car park outside the shop.
John Quang Luong

My favorite eating place. Yummy malaysian food prepare by my church friends. One best thing that . They don't do business on Sunday. Because that day belong to God. They come to our church for worship.